The Captain Exterior Finish Palette
---
Coastal
Midwestern
Modern
Iconic
Regular price

Sale price

$259.00
The Captain is a color + finish guide for coastal, modern, and bright exteriors. This exterior finish guide features house body finishes, roofing colors, and more. The Captain is a style guide for a surprising yet down to earth home, perfect for evoking the sensation of a luxury home or vacation property. 
✓ Material Specifications
✓ Mood Board
✓ Reference Images
✓ Exterior Material Finishes + Finish Key
✓ Sherwin Williams Exterior Paint Selections
✓ Roof Pairings ✓ Editable Budget Document
✓ 1-on-1 phone support session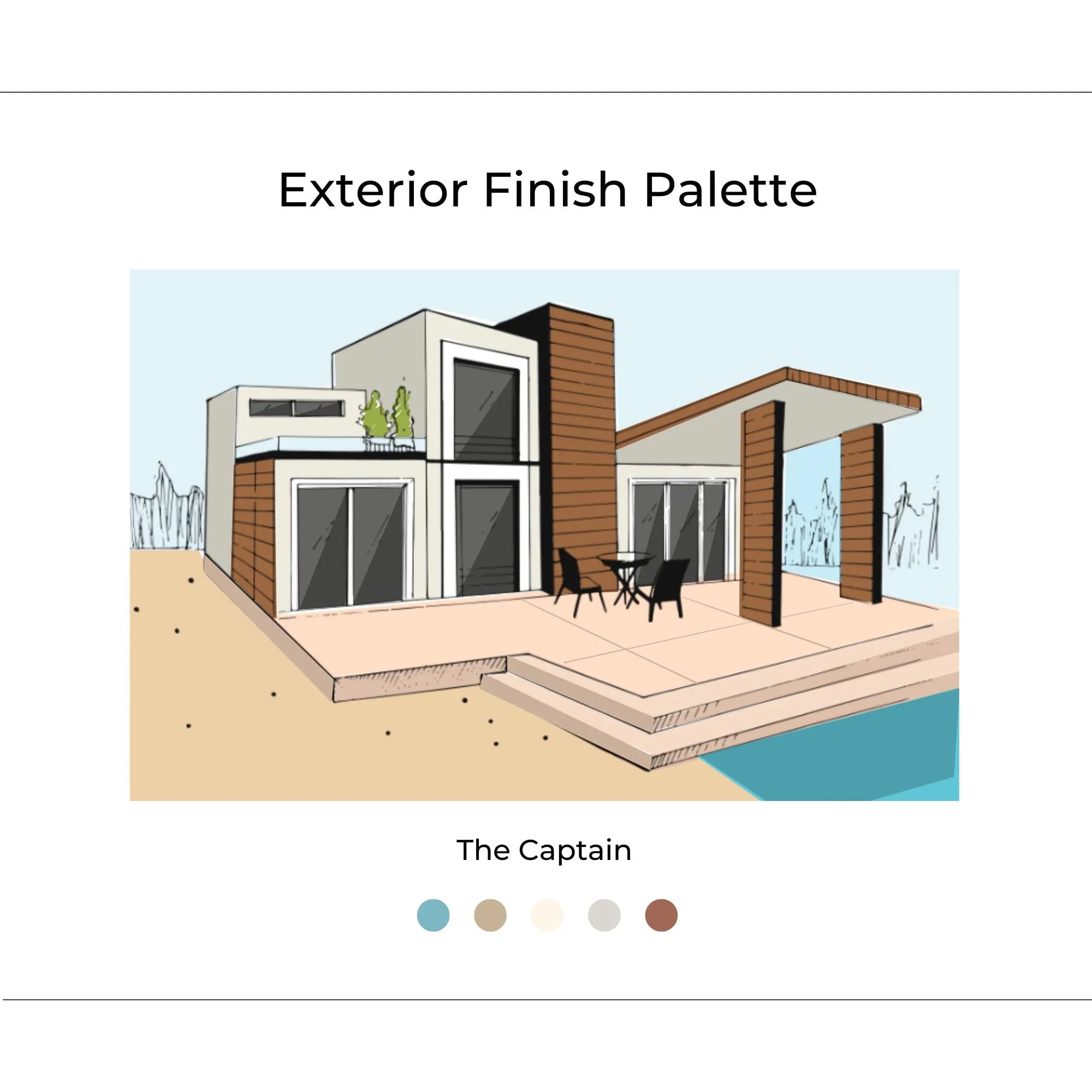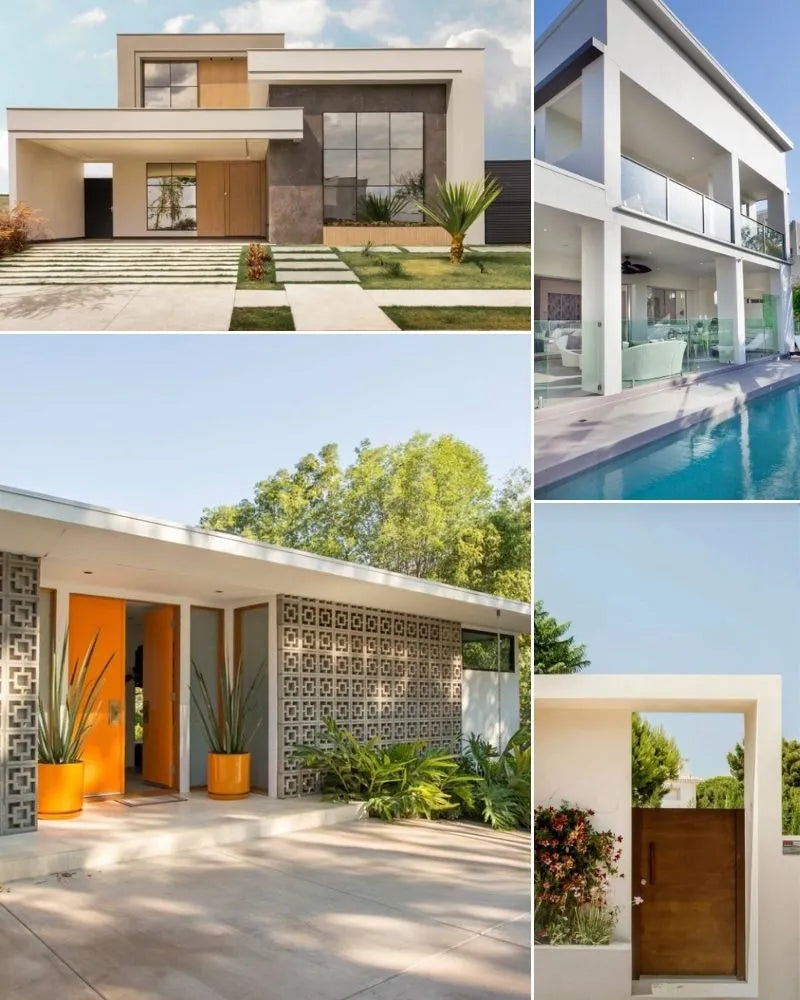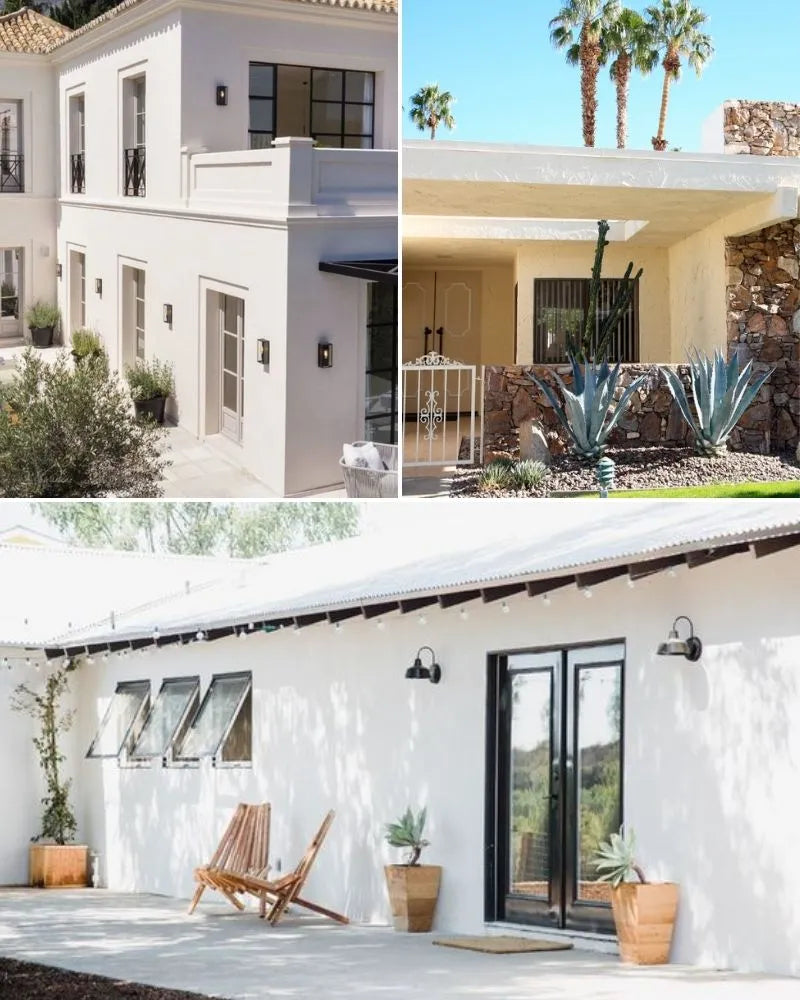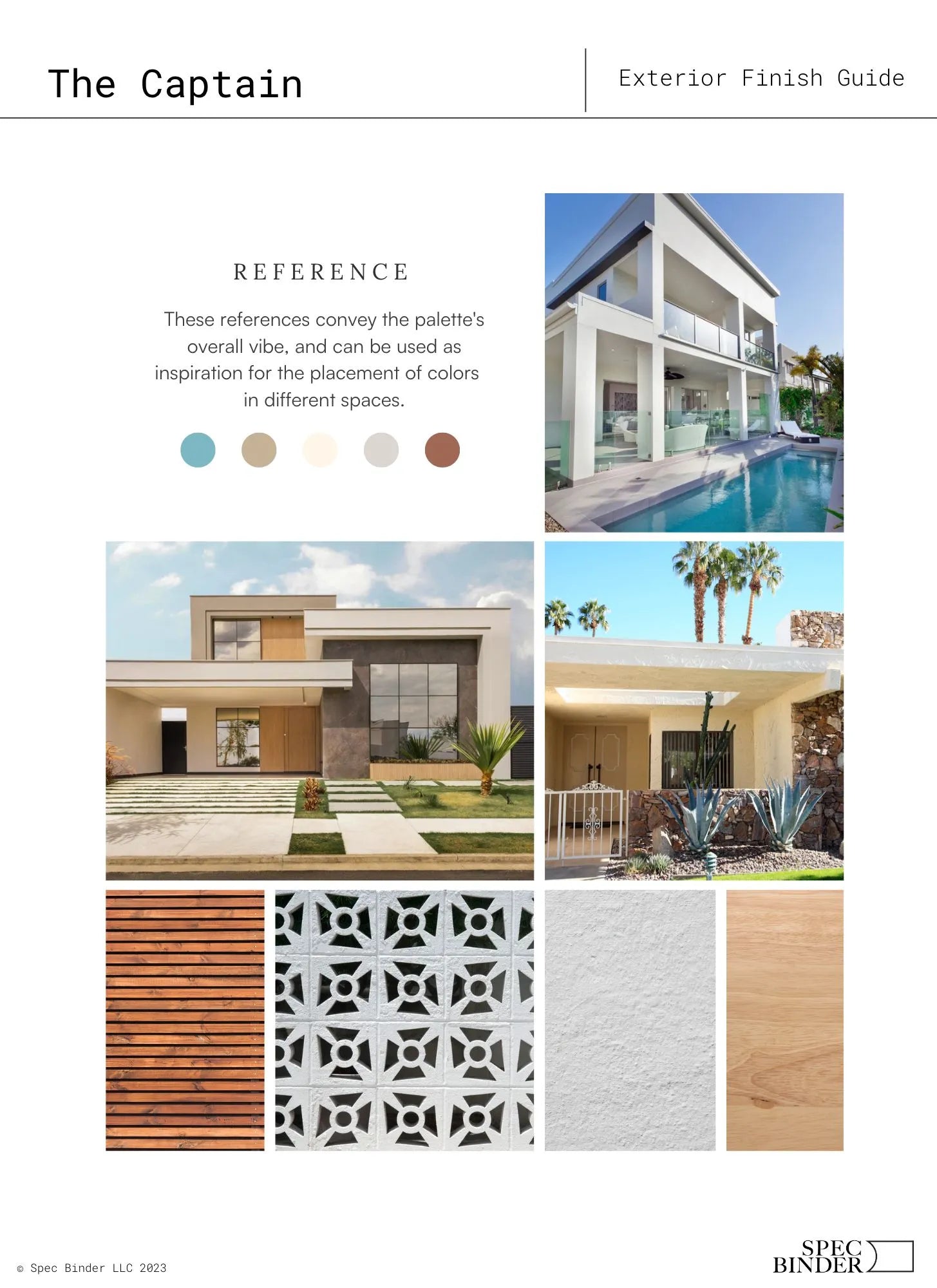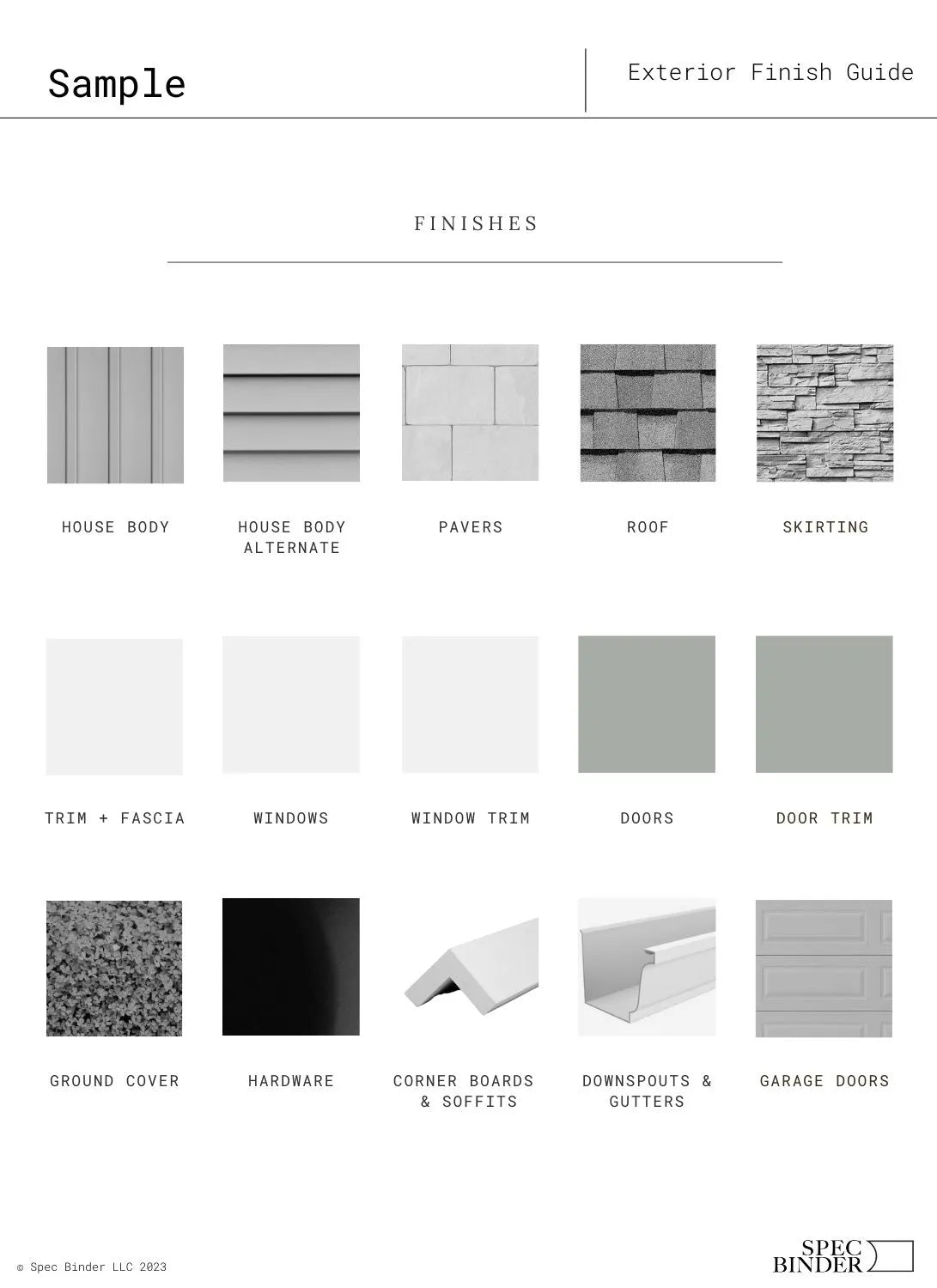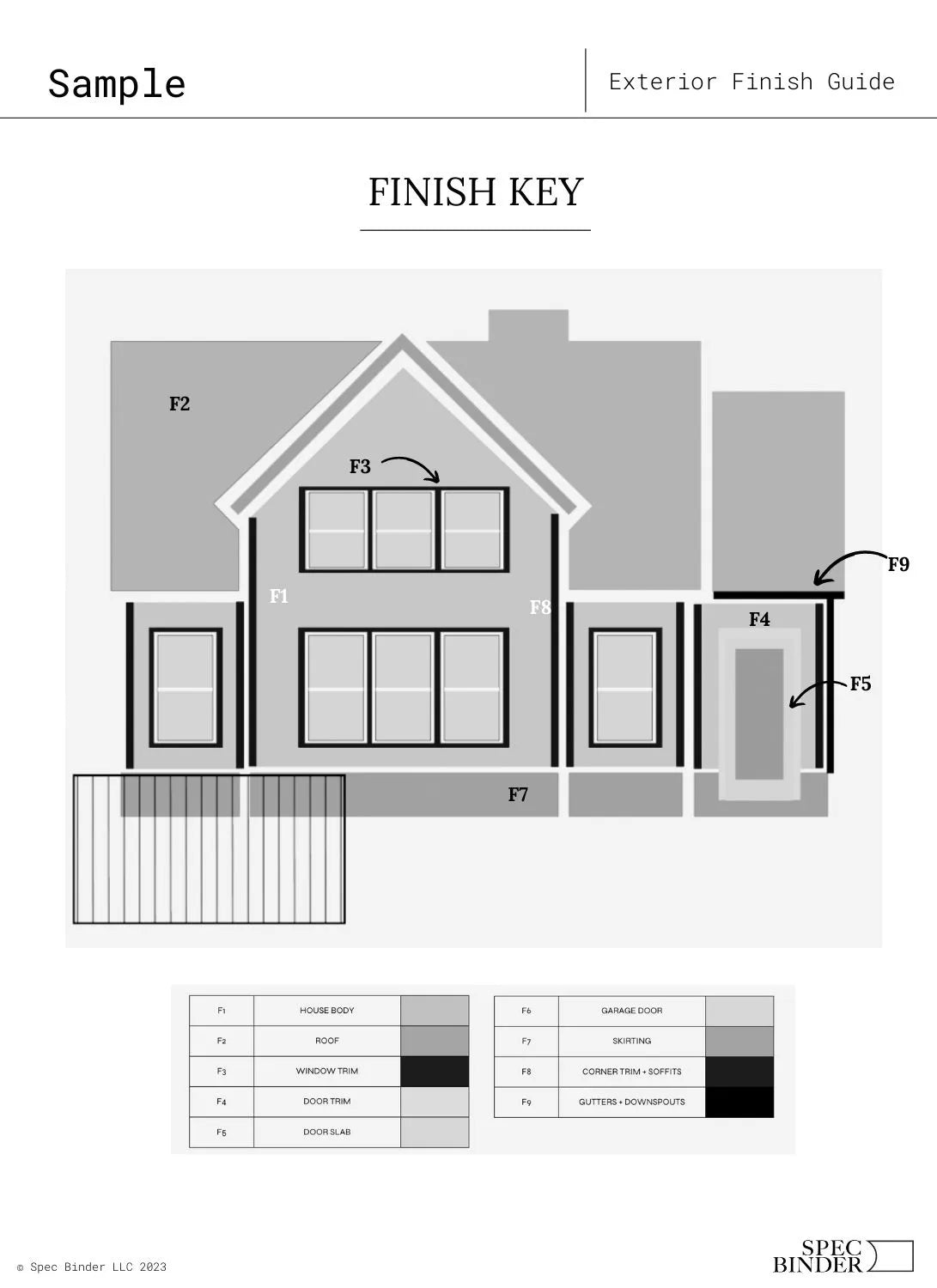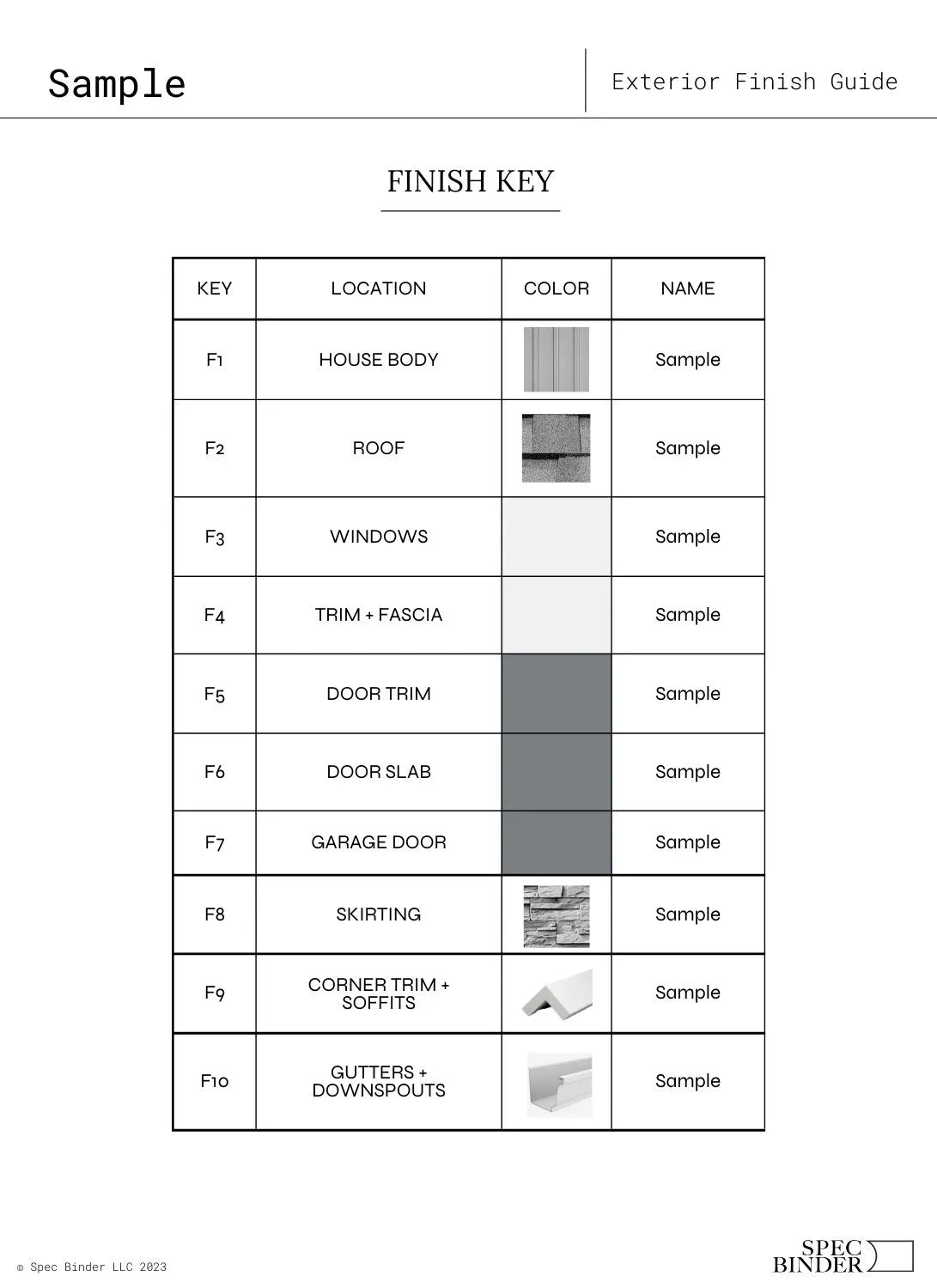 FAQs
I am a homeowner, can I buy this or is my contractor supposed to do it for me?

Either, or. You are welcome to buy any design on our website and use it with your contractor. If your contractor signs up for our Pro plan, they will be able to give you a discount you can use when you make a purchase.
How can I be sure this design will work in my specific space?

Spec Binder designs are specific to material finishes and therefore are adaptable to a variety of spaces regardless of layout. The designs can help a contractor accurately bid your job and can also be used during the construction and installation process.
Can I change a part of the design or substitute a material selection?

Absolutely, you go right ahead a screw up our designs! Just kidding, of course you can make changes, and you won't even hurt our feelings. We suggest that you consult with us by phone, or with your contractor before you pull the trigger.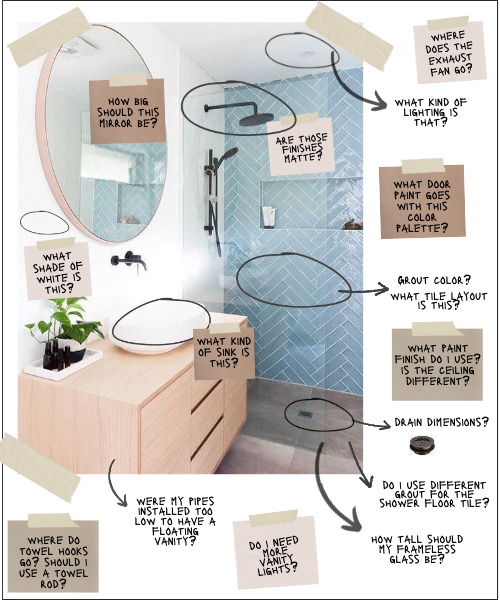 Home renovations are a mountain of tiny decisions.
And "hmmm" isn't a paint color. Get the answers you need to keep your project on time and on budget.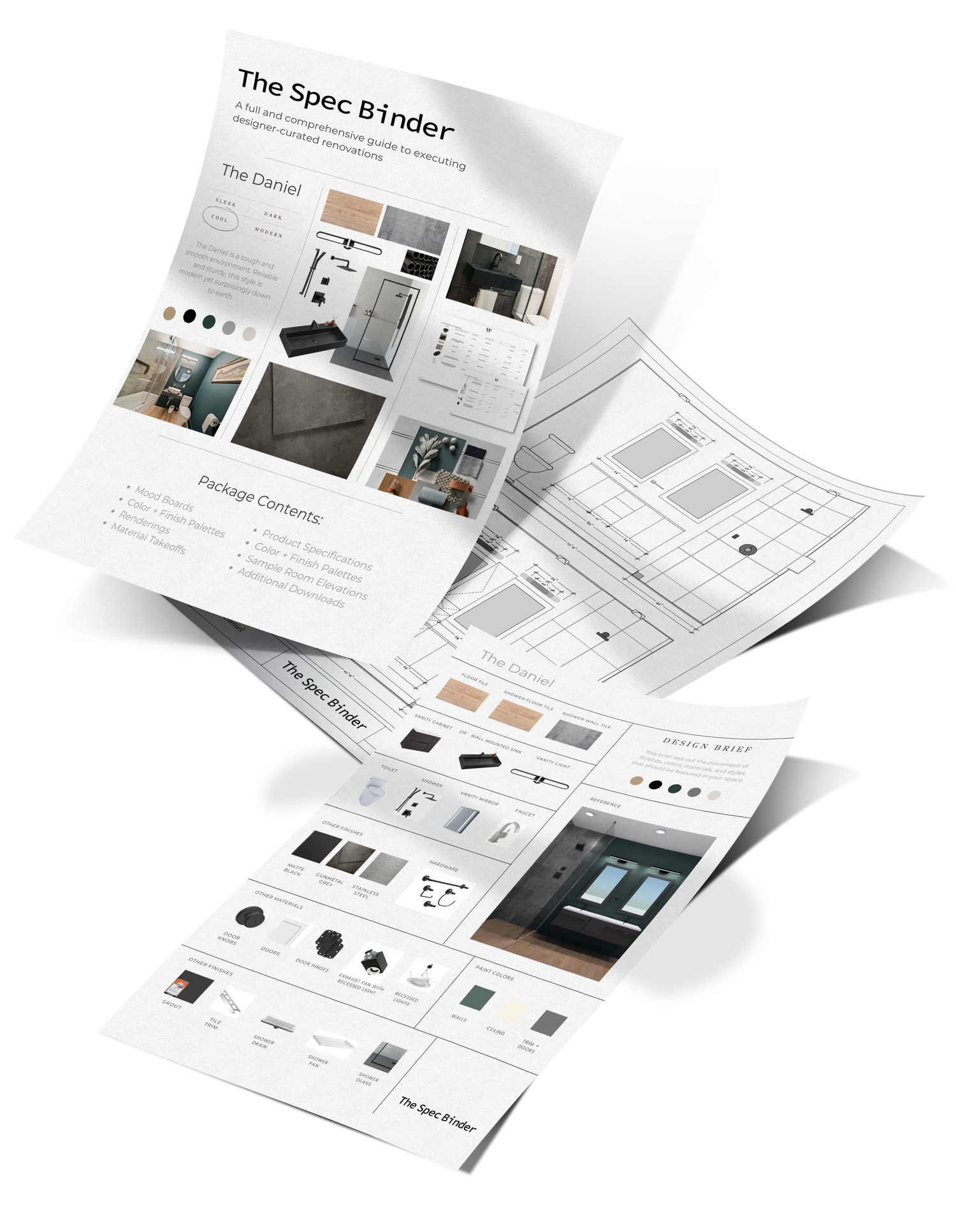 Job-site-ready documents that tell your team exactly where every tile should go.
Simplify things for your contractor. And for yourself. Get designer-curated finishing material decisions and rest easy knowing that your space will be stylish and cohesive.
Testimonials




I feel like you guys gave me a formula that took me 15 years to figure out in one download.

Paul B, Contractor
"I can now make extra money by offering my clients design services, even though I'm not an interior designer."

Josh V, Architect
"This simplified the renovation process beyond belief. I finally felt like I was in control."

Vanessa R, Customer
I could easily give this to my guys and walk away...

Chris K, Contractor